It takes daily vigilance and commitment to maintain a clean, safe processing facility. We are fortunate to have a large, talented pool of employees who take the utmost care in maintaining our food safety and quality standards. From the orchards to the packaging process, every step we take is focused on providing the world's highest quality California walnuts to our customers.
We follow the globally recognized Current Good Manufacturing Practices (cGMP) and Hazard Analysis and Risk-Based Preventive Controls (HARPC) systems to ensure that quality with food safety takes precedence in all of our operations. This science-based, preventative system identifies, evaluates and controls hazards to food safety. It covers the complete production process from the receipt of raw materials to distribution.
Food Safety, Regulatory and Quality
SQF stands for Safe, Quality, Food—which is the foundation of all Carriere Family Farms facilities. SQF is an internationally recognized system designed and administered by the SQF Institute, setting the standards for companies in the foodservice industry. The SQF objective is to maintain high quality and safe food preparation and production in all food industries for consumers worldwide.
SQF follows the Global Food Safety Initiative:
The Global Food Safety Initiative (GFSI) is a non-profit association of industry experts committed to improving food safety along the value chain. The GFSI approves a number of food safety standards covering farming, packaging, storage and distribution.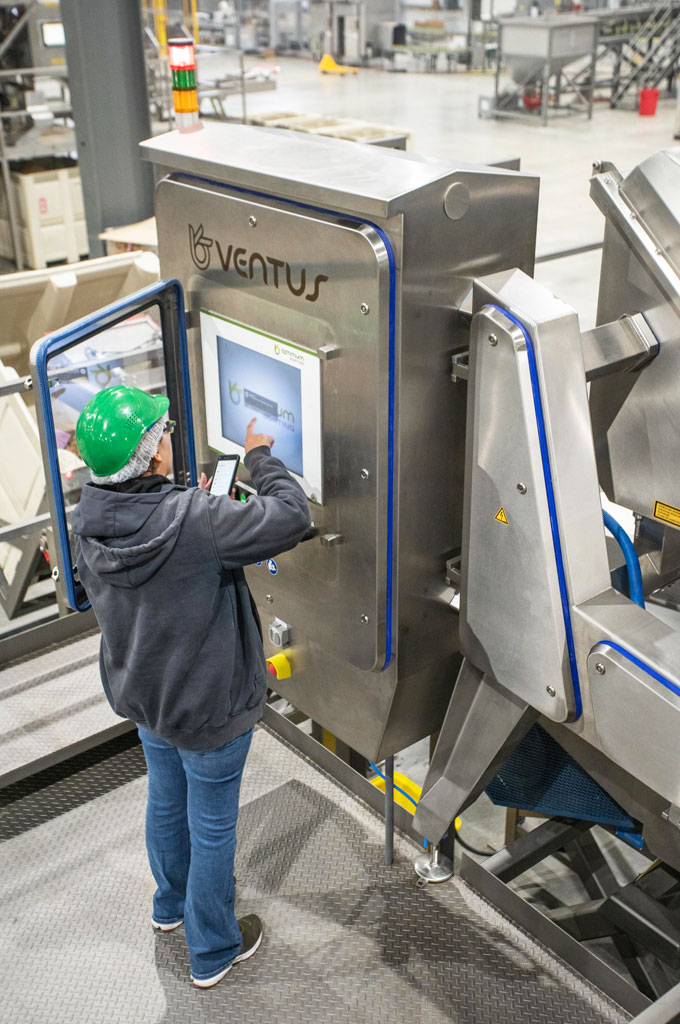 Every member of our talented team of employees take the utmost care in maintaining our QA and food safety standards daily.