Over Five Decades of Walnut Farming
Carriere Family Farms has been in the walnut farming business since the 1960s when Herb and Aileen Carriere bought their first orchard along the Sacramento River. The fertile soil along the river and the overall climate in Northern California provided ideal growing conditions for walnuts.
Since our first orchard was planted over five decades ago, Carriere Family Farms has developed many more acres in the area. We grow 10 different varieties of English Walnuts, including the main three varieties of Chandler, Howard and Hartley. The range of varieties allows us to harvest each variety at the peak of ripeness and spread our harvest out over the two-month harvest season.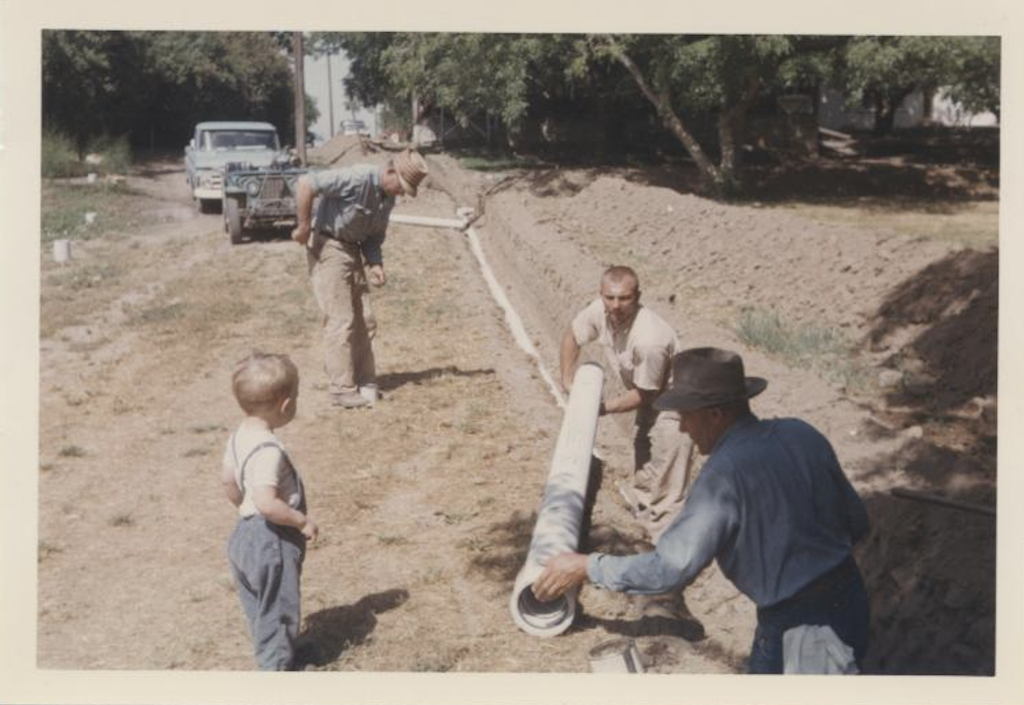 Carriere Family Farms follows an Integrated Pest Management approach, utilizing the latest in scientific research and technology to keep quality at peak levels while minimizing costs and potential negative impacts on the environment. We manage and farm orchards in five different locations in Glenn, Butte, and Colusa counties, employing several full-time employees, many of whom have been working on the ranch for over 20 years.
With the fifth generation of family joining the operation in many different facets of the business, Carriere Family Farms strives to continue the tradition started by Herb Carriere—to produce the highest quality walnuts possible while contributing to the prosperity of our family, employees, customers and community.
900+ Tons Huller/Dryer Capacity
Our hulling and drying facilities provide service for our walnut orchard acreage as well as many growers in the area. Our high tech equipment is able to process and store over 900 tons of walnuts every 24 hours, giving us the needed speed and efficiency during the busy rush of Chandler harvest.
As with most processes, walnut hulling creates by-product: walnut hulls. In recent years we have turned these hulls into nutrient-rich compost to apply to our orchards. We love having the opportunity to create smart, sustainable processes, and we continue to seek opportunities with everything we do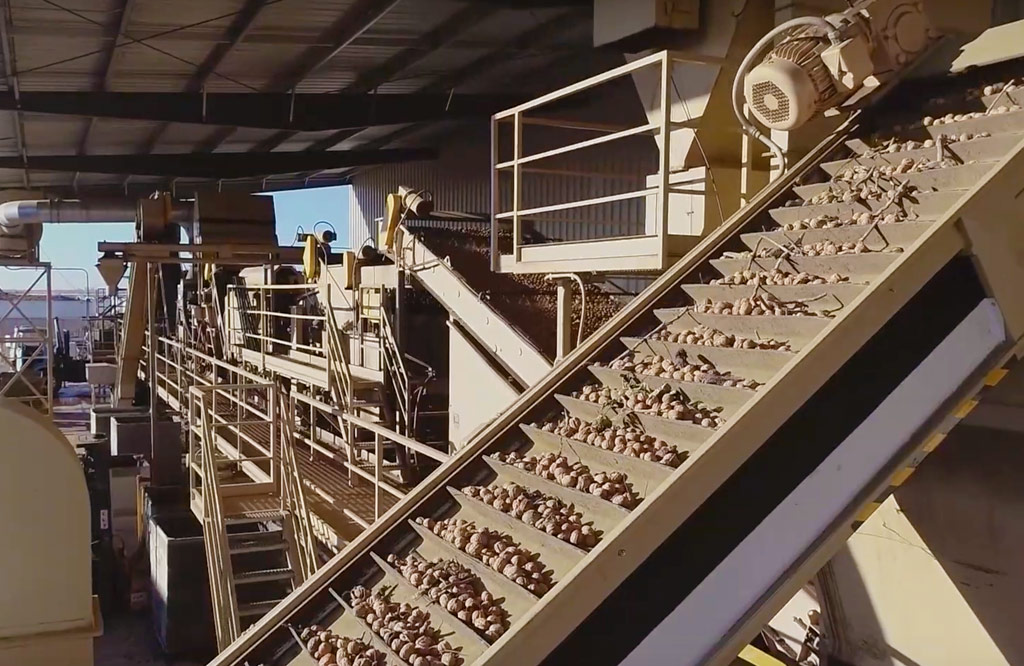 Our Dedication to Food Safety
We understand that food safety starts with the growers and equipment in the orchards. Carriere Family Farms takes pride in implementing good agricultural practices in all our activities. Being GLOBAL G.A.P. certified gives us a leg up on the competition as customers have started seeking and expecting exceptional agricultural practices and certifications. The GLOBAL G.A.P. standard was developed to assure producers, suppliers, and buyers that food production at the farm and facility level meets internationally-recognized best practices. Learn more about our food safety and quality assurance.