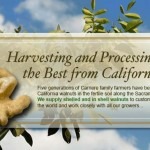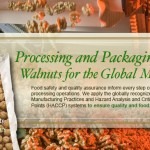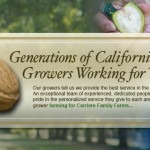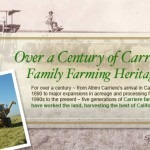 Food Safety and Quality Assurance at Carriere Family Farms
Here at Carriere Family Farms we strongly believe that Food Safety and Quality are the driving factors in all that we do. From the fields to packaging, we take the utmost care in maintaining a safe and clean environment in order to provide the highest quality product for our customers.
We are proudly GFSI-SQF certified. The comprehensive food safety and quality control systems offered by SQF are essential to our success.
View
the History of Carriere Family Farms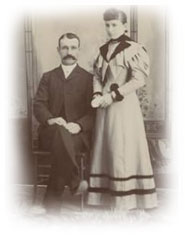 1893
The Carriere family first settled in Northern California in 1890 when Albini Carriere arrived from Canada to find work in Glenn County. Albini worked for the Spooner Ranch as a ranch hand where he met his wife Rosanna Spooner.  They married on November 15, 1893.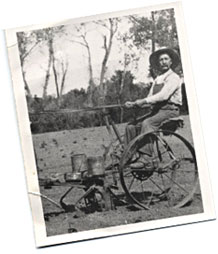 1922
Papa married Martha Maisonnave on November 18, 1922 and they continued to live with Albini and Rosanna on the farm for some time until they rented a nearby farmhouse that they eventually purchased. That farmhouse would be their home.
Read more about our history...