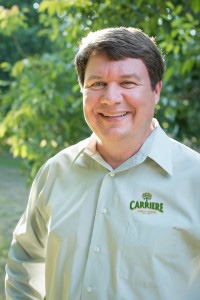 Bill Carriere
Bill is a fourth generation farmer from Glenn, California. After attending U.C. Davis and earning a B.S. in Agricultural Economics, Bill returned to work on the family farm. Working his way up from farm laborer to ranch manager, controller and now President, Bill has continued to grow and diversify the farming operation. Bill is a graduate of the California Ag Leadership Program and a Phi Chapter alumni of Alpha Gamma Rho.  He is also a member of the Glenn County Planning Commission, California Walnut Board, California Walnut Commission and active in many local community, school, and church activities.  Bill enjoys hunting, playing golf, and spending time with his wife, Jen, and their three children.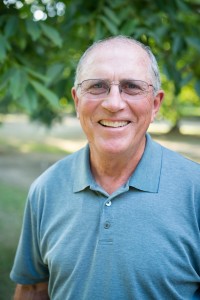 Dick Carriere
Born and raised in Glenn, CA, Dick is a third generation farmer in the Carriere Family Farms organization. He earned his B.S. degree in Agricultural Business Management from University of California, Davis. Dick participated in R.O.T.C. at Davis and was commissioned a 2nd Lt. in the U.S. Army. He served two years on active duty including 13 months in Korea. He married his college sweetheart, Nina, and after the military service settled on the family farm, going into business with his brother Herb. Dick spent his career running the rice operation and business office. He served on several boards, including the Director of Glenn Growers Dryer, Vice Chairman of Rice Growers Association and President and Director of Willows Federal Land Bank. He also participated in the California Ag Leadership program for two years and was elected to Cal Aggie Sports Hall of Fame. Dick is semi-retired but still serves as Corporate Ombudsman and is an active member of the Board of Directors for Carriere Family Farms.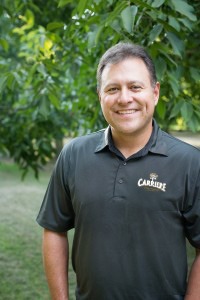 Matt Doyle
Matt was born in Panorama City, Ca., and moved to Sacramento when he was 2 years old. Settling in Roseville, Ca., Matt attended Roseville High School where he was a member of the golf and wrestling team. After high school, he attended Sierra College before transferring to California State University, Chico. Matt majored in Accounting and graduated in 1995 with a double major in Accounting and Production and Operations Management. After graduation, he moved to the Bay Area and started working for Applied Materials where he spent 10 years. Wanting to start a family of his own outside the Bay Area, he left Applied Materials in 2004 and joined Carriere Family Farms. Matt currently oversees all walnut processing operations including buying, selling and processing. When not working, he enjoys hunting, golf, running and being with his family. Matt is married to Alison and they have two sons.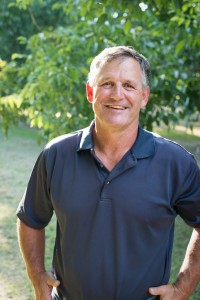 Gary Enos
Gary is a fourth generation California farmer. After graduating from Chico State University in 1978 he began working for Oxy Chemical. After obtaining his Pest Control Advisor's license in 1979 he sold chemicals for Simplot Soilbuilders. In 1992 he brought his PCA skills to the farm and became the Ranch Manager for Carriere Brothers, Inc.
Currently Gary's main responsibility is overseeing all farming operations including rice, walnuts and olives Carriere and Sons Partnership. Gary is married to his high school sweetheart, Cindy, and they have three children, Jason, Kelli and Jared.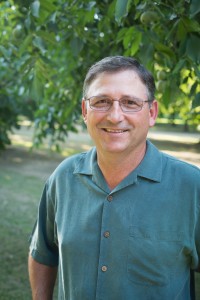 Rick Enos
The fifth of six children, Rick was born in Willows, California and attended Willows High School. As a high schooler, he worked on the family dairy farm and participated in football, baseball and wrestling. After high school he went to Yuba College where he played football and baseball. Rick transferred to Cabrillo College where he studied construction management.
After college, Rick was a general building contractor for 15 years. In 1995 he joined Carriere Family Farms and is currently the manager of the walnut production division including walnut hulling and drying. Rick enjoys hunting, fishing, and golfing and spending time with his family. Rick is married to Corinne and they have three sons.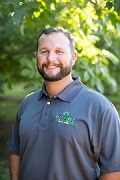 Jason Enos
Jason Enos was born in Chico, Ca and is the oldest son of Gary and Cindy Enos. He attended Willows High School where he played football, baseball and basketball all 4 years. He then attended Butte College for 3 years while playing baseball and then transferred to the University of Chico majoring in Agriculture Business in 2004. After graduation, Jason went to work for Carriere Family Farms, where he currently manages the rice division. Jason and his wife Amber live in Chico with their three children.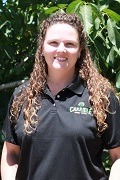 Jeni Carriere-LaDuke
Jeni Carriere-LaDuke is the youngest daughter of Dick and Nina Carriere.  She graduated with a B.A. in Psychology from UC Davis in 2001.  In 2003, Jeni received a degree from the Western Culinary Institute in Portland, OR.  She returned to Glenn County in 2006 to join the family business.  After working for five years in the walnut processing plant, Jeni transitioned to her current job of Grower Relations Manager.  Jeni and her husband Sean enjoy living in Glenn in the ranch house where her father grew up.